Founders of Freedom Church of San Antonio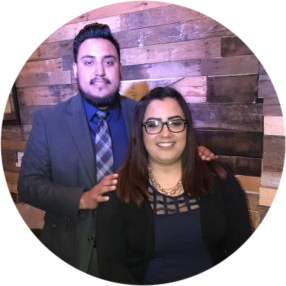 Pastor Kevin and his wife Angela Garcia born and raised in the South-Side of San Antonio. Together they work to lead Freedom Church of San Antonio forward in the vision God has set before them. They have 4 kids that help in the ministry too. Here's a little bit more about our Pastors.
He spends time with his beautiful wife and kids. His favorite food is carne guisada/w cheese and fideo loco. His favorite verse is Psalm 150:6. An i
nteresting fact about him is he loves to do impersonations of his family and his loved ones around him.
She loves spending time her family and church family. Her favorite food is Rib-eye steak and Oreo cookie blizzards. She loves to cook, bake, and shop online!